Tungsten Carbide Button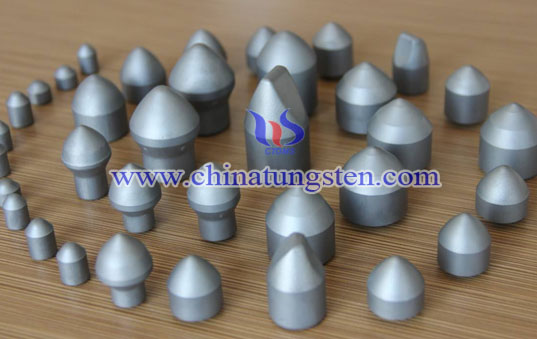 Tungsten carbide button is widely applied in geological prospecting, coal mining and oil well boring because of its wear resistance and hardness.We can provide very good quanlity of carbide button for the mine.Tungsten carbide buttons are sintered by HIP-sintering and hot processed, which are very excellent in all the properties.

Grade: K30, K40, etc.
Type: Q Type, P Type, Z Type, X Type
Packing: Standard packing
Also, we can provide many types of non-standard button bits according to the drawings and samples.

| | | | | | | |
| --- | --- | --- | --- | --- | --- | --- |
| Type | Diameter | High | Radius | h | e | Angle |
| | 16.8 | 28 | 6.5 | 21.5 | 1.5 | 18 °or 30° |
| | 16.2 | 21 | 6.5 | 15.5 | 1.5 | 18 °or 30° |
| | 13.8 | 22 | 5.2 | 16.8 | 1.5 | 18 °or 30° |
| | 13.2 | 19 | 5.2 | 14.8 | 1.5 | 18 °or 30° |
| | more | more | more | more | more | 18 °or 30° |